We shape the future of work
We build software solutions that enable organizations to unleash the full creative potential of their people.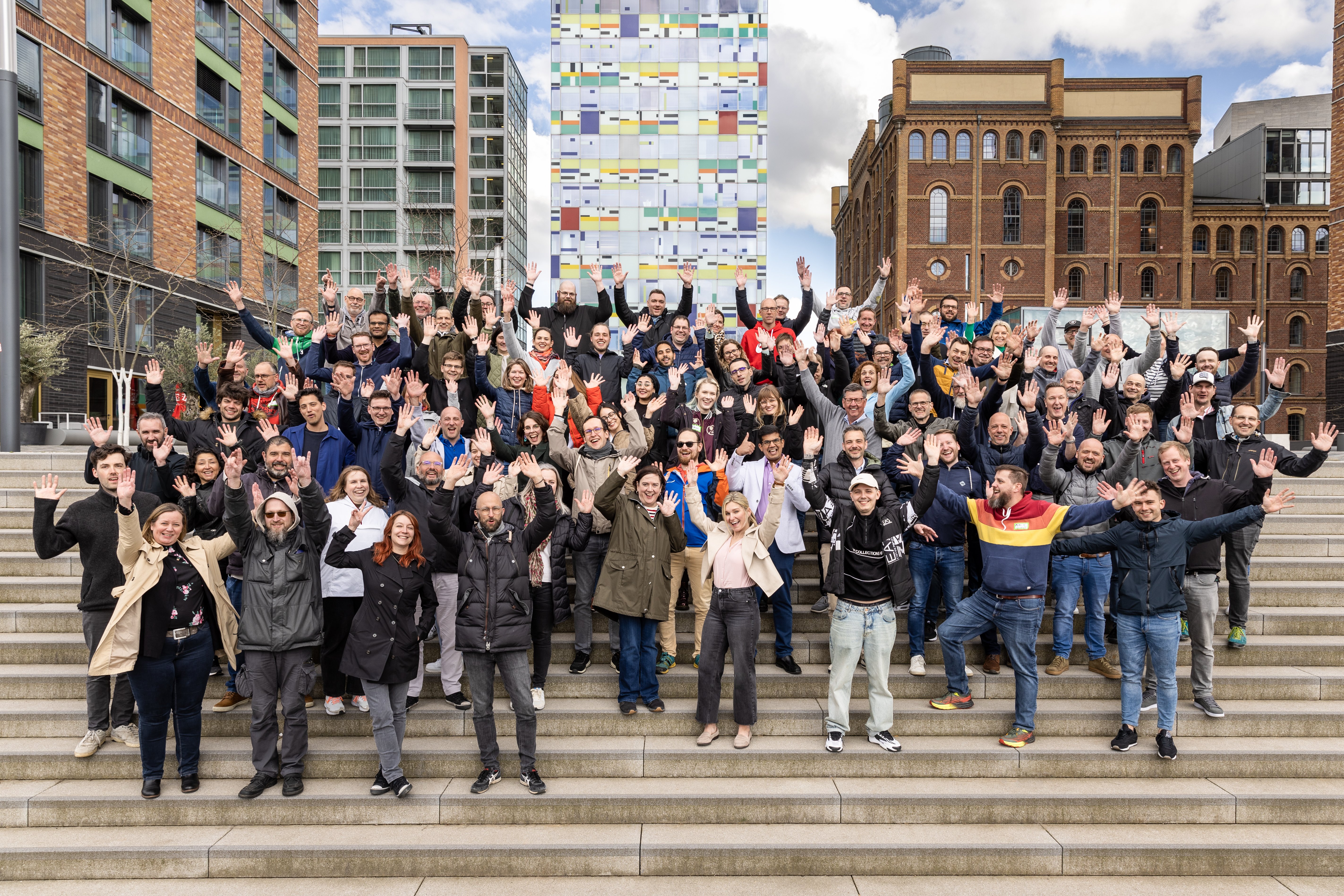 200,000+
users
RELY ON OUR SOFTWARE SOLUTIONS
140+
people
SHAPE THE FUTURE OF WORK EVERY DAY
30+
countries
WHERE OUR CUSTOMERS ARE EMPOWERED BY INJIXO
Work is always changing
Technological progress has always changed how we live and work. It has the power to automate work and free up time, so humans can focus on complex and creative tasks.
People drive progress
While change is inevitable, it is people who are the true drivers of progress. Ultimately, it is human creativity that solves our most challenging problems.
Great organizations embrace change
Thriving organizations leverage both the power of technology and the power of their people.
Turning our words into action
We foster an environment where we can grow and do outstanding work.
This enables us to create software for organizations to do the same for their people.
Our values
Our core values guide us in everything we do. When everything else is changing around us, they remain constant.
Reason
Our decisions are based on logic and evidence, with a strong commitment to critical thinking and intelligent debate.
Sustainability
We cultivate long-term relationships and develop future-proof solutions.
Simplicity
In an ever changing world, we strive for simple solutions to complex problems.
Autonomy
We take ownership over our own decisions, so we're able to continuously innovate and stay motivated.
Trust
We collaborate in a trustful and safe environment where everyone is heard.
We grow our business by developing our people
Since 1995, we've deeply cared about people at work.

We come from over 20 countries, speak more than 15 languages, and have expertise ranging from machine learning, to product design to customer experience.
Together, we shape the future of work.
Intraday Management

No two days are the same.
Be prepared for the unexpected.

Adapt your schedules to unforeseen events in real-time to secure your short-term business goals.

Forecasting

We live in a world of uncertainty. We help you bring it under control, and embrace it when you can't.

Predict your short-, mid-, and long-term workload with machine learning that is always up to date.

Scheduling

Creating the perfect schedule is hard. Deliver schedules your people love and 
your business needs.

Balance the requirements of your people with your business demands to create the best possible schedules.

Capacity Planning

Building capacity takes time. Plan strategically to grow your people and business.

Decide on recruitment, budget, and training strategies ahead of time to grow your business in the long run.

Time Off Management

Turn time-off management from a source of stress to a source of joy.

Foster a culture of fairness, trust, and transparency by automating and simplifying your time-off processes.

Time & Attendance

Tracking work time is critical to your people and business. Let data flow smoothly across all systems.

Create the rules you need to track, auto-correct and integrate employee hours with your payroll.

Education Content

You can't grow your business without growing your people. Empower them to reach their fullest potential.

Run scalable education programs and ensure consistent learning results with interactive e-learning content.

HR Management

Data management can be messy. Bring order to chaos.

Establish a trusted hub for all your people's data, integrating seamlessly with your existing systems and improving collaboration.

Platform

We live in a connected world. Don't let it harm your sensitive data.

Leverage our API, deep integrations, and a scalable cloud platform, all of which come with enterprise-grade security that you can rely on.